Why Choose Us

Here are just 10 Reasons Why You Should Chose Us for your next building project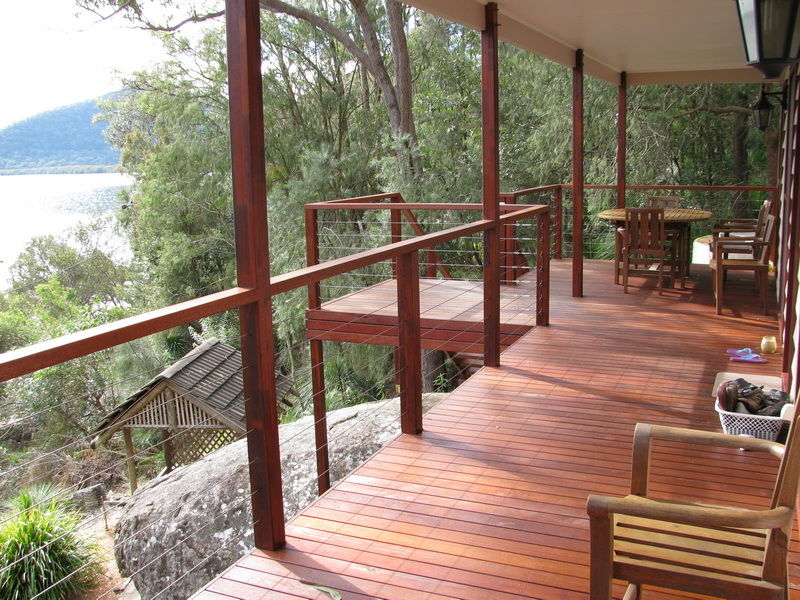 1. At Hawkesbury River Home Builders we specialize in building projects along the Hawkesbury River and areas of Berowra Creek where access is by water only - as well as sloping and Difficult Sites in Brooklyn, Mooney Mooney and Cherro Point. This is our area of expertise and we take in our stride the logistical difficulties of working on the river so that you will be thrilled knowing your dream home or deck will become reality, with the confidence in using the local industry expert.
2. We are a fully licensed and qualified Pty Ltd building group with 30 years' experience in the domestic building industry and over 18 years' experience in water access only locations. Whether it is your new dream home, an exciting renovation or essential addition you can relax knowing your building project is in the hands of qualified and knowledgeable award wining builder.
3. As a member of the Housing Industry Association we undergo regular education and skills training to keep up with the latest standards and technologies so you can be confident that your project is a sound investment that complies with all the local area specific building codes.
4. We offer free initial consultations to discuss your project. We will then work with you to tailor your project, whether large or small, to your individual needs and preferences. Every project on the river is unique and you play a vital part in shaping your project to your specific requirements.
5. We also make Good Housekeeping a priority when doing additions and extensions. We understand that it is your home and not just a building site and insist that all our on-site tradesmen and sub-contractors fully respect your existing home and gardens. We ensure that your home is not only clean but made safe at the end of each day for you and your family.
6. We select only the best qualified subcontractors with local knowledge of the area, who are experts in their trade, resulting in unparalleled finishes to your new home or renovation. Our highly skilled team of carpenters understand what it takes to build quality homes and to create stunning new decks overlooking the magnificent waterways of this unique area.
7. Builder, Ryan Cooper will personally communicate with you on all aspects of the quote and construction every step of the way so you are never left wondering what happens next. If you are unavailable to meet on-site we utilize cutting edge on-line technology to communicate with you and will keep you up to date no matter where you are.
8. We see every single client as a future reference and pride ourselves on your satisfaction. We offer friendly pro-active advice and are happy to share our knowledge with you right from the start, through until your dream home is completed, and you have settled in.
9. Combining our experienced building team and locally based sub-contractors, whatever the problem on the river, we have the solution. We have our own custom fitted work boats to carry building materials for smaller projects, and organize larger deliveries by barge, right up to concrete trucks, kit home assemblies or even furniture vans, if required.
10. Our Guarantee
Client satisfaction: We will supply a great quality product, on time and on budget through our cutting edge Online client access system.
Quality workmanship: The Highest of professional standards at all times,combining with our local area and environmental knowledge.
A stress-free project: Each job is totally coordinated by us to become an exciting and stress-free experience for you to enjoy.